Welcome New Year with New Packaging Ideas
As New Year is approaching, the brand owners are trying to come up with new and innovative ideas for packaging designs, which can increase their sales effectively. Get ready to witness designers and manufacturers experiment and play with colors, graphics, and materials in the most exciting ways. Here are some of the inspirational Box Packaging ideas for the New Year.
Minimalism will let the color shine
The popularity of minimalism does seem to die down any time soon as brands are always trying to be
transparent
and upfront. They can strip away all the unnecessary things and expose the essence of the product in an inspirational way. The color and typography will shine on the products the brand has to offer.
Cardboard Packaging Boxes Wholesale
will stand out among the crowd and will send your message across people with a different
mindset
.
Bright Gradients
There is no surprise in guessing that colorful gradients can instantly get the attention of the customers. The designers will have the option to create something new, fresh, and ravishing by adding unique blends of colors. They will not only offer depth but will look exceptional in digital format, too; that is why Custom Packaging Companies are coming with more supplies.
Nude Palettes
Nude is not only a pure color as it comprises of peach, rosy, and ochre undertones. If there is a combination of nude and neutrals, the packaging design will be gleaming with shine. You can try cream and chocolate hues to add more touch to it. The natural shades will be more exciting as you will portray a comprehensive combination of nude, sepia, and pastel palettes. This will give a soft and classy trend while the addition of whites, pinks, and beiges will steal the spotlight from your rivals.
Flat Illustration
The flat illustration appears to be a crisp and straightforward style of designing. The blobs and colors will shine out, but the text will be easily readable, and three-dimensional effects provide more flexibility, which can be evolved freely. When you return to the roots of packaging, there is no way you can fail or lose appeal. Additionally, you can make use of Auto Lock Boxes and Package Boxes.
Vintage Inspirited Packaging
The vintage-inspired packaging is the talk of the town and is most widely used for food and beverage products. You will generally see it in any store you have been going to because these Custom Made Boxes for Products conveys the authenticity in both the look and feel of the product. In the coming year, we will probably see more of manuscript lettering or retro color patterns along with simple illustrations.
Black and White Packaging
When it comes to new packaging, we cannot forget the combination of black and white because the two elements are powerful and incredibly versatile as well. It will be difficult for the customer to turn away from your product when it's displayed in the store. The Packaging Box Manufacturers will make everything according to the client's demand.
Atypical Packaging Design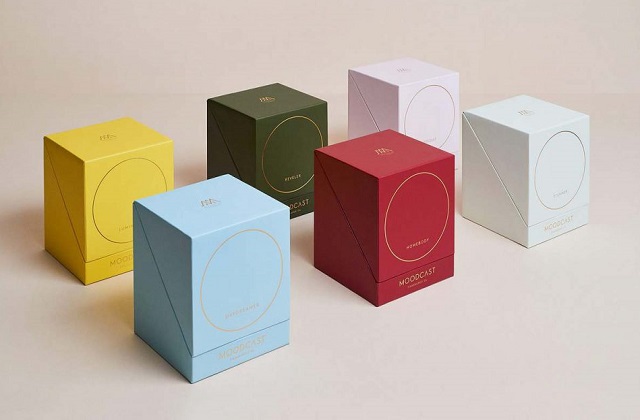 Even when the brand owners are offering two products at the same price, the shopper will always be more inclined towards the visual appeal of the packaging design. So why not give them a chance to communicate with your brand most unconventionally and surprisingly. Try out Atypical design and the product Packaging Boxes to win their hearts and make them come back for more.
8-bit Packaging Design
The New Year is going to introduce many exciting and innovative designs for sure, so don't be surprised when you visit your favorite brand shop. The retroes are back with a bang, and it's a trend that has been strong and continues to be a hot property even now. The 8-bit packaging design is a Custom Product Packaging, which can be used for video games as the digital art with raster art graphic software does the work for you.
Plastic-free Packaging
Most of the brands owners are entirely moving away from plastic as it is risky for the health as well as the environment. The customers, too, are in no mood to use plastic bags, so they are completely overshadowed by custom boxes that are recyclable and will help in creating a pollution-free environment. Paper and cardboard boxes Wholesale Product Packaging will now be used for foods to keep them safe from contaminations.