It's Time to consider your CBD Oil Packaging
Nature has provided many blessings to human beings that are proving to be a revolution in their lives. CBD or cannabidiol is one of them. These products are naturally obtained from herbs of specific plants and are further processed in high tech laboratories under the supervision of scientific experts and researchers to make them ready for usage. They are getting huge popularity among the masses due to their dynamic and fruitful qualities. They are being used in the cosmetic industry, the medicinal industry, and many other businesses. These natural items are available in numerous physical forms, including liquid, solid powder, etc. and are packed accordingly by using proper containers. In the case of oil, CBD oil packaging is utilized. It involves the packing of items in glass or plastic bottles and attaching a lid on the upper side for the convenience of users. If they are prepared from glass or other brittle substances, they are further packed in stronger encasements to ensure safety and security.
Time to consider Oil Packaging: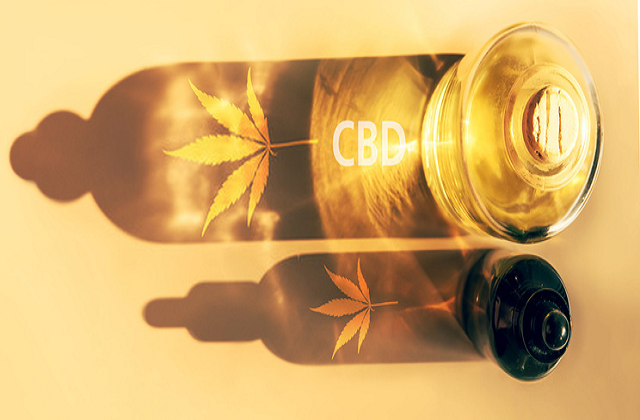 It is the basic principle of the market that anything that is higher in demand is prepared in full supply to ensure the balance of the business and to meet the needs of the clients. In the past, the production and trade of CBD were banned by the legal authorities due to its notorious history and its misuses as an allied product with certain drugs like marijuana. But, with the passage of time, most of the countries permitted the conditional consumption of marijuana, and thus, there is no point in banning CBD. Other than that, countless beneficial features of this item have been unveiled after extensive research by scientists. The oils produced from this product are used to treat various nervous disorders and external injuries. That is why their packing must be considered thoroughly, and such CBD oil bottles must be utilized that are able to store and transport items in a safe manner free from any sort of risk whatsoever.
Ensure the element of security:
It is quite natural that anything that is new and rare in the market is expensive in price. That is why people are always concerned about the security of such items. This is the case with the oils prepared from cannabis as well. These oils are higher in price and must be packed in such a manner that a sense of security is created and developed among the users. The CBD product packaging must be done by using strong and sturdy materials like thick glass or plastic. Similarly, metallic tins might prove to be equally instrumental in protecting the items. All these substances can easily be molded into the desired dimensions, and thus, any required amount can be placed in them. This CBD oil bottle packaging is covered with an airtight lid that can easily be opened and closed by hand and prevent any sort of leakage. Moreover, the transparent glass bottles can also be placed in cardboard encasements to ensure further protection.
Consider legal obligations:
It is a well-known fact that cannabis and its by-products are utilized for numerous illegal purposes, and that is why there are certain CBD packaging requirements that are required to be met. The traders dealing with these products must be aware of the fact that what are the laws for packaging a CBD product in order to avoid any sort of inconvenience in the future. These laws are quite simple but must be strictly obeyed; otherwise, the brand will have to face severe consequences. Other than that, its reputation might also face irreversible damage. These obligations include the writing of registration numbers on the custom CBD oil boxes, the name of the producers, and all other details.
Meet marketing needs:
It does not matter how influential the product is; it is all about business and making money at the end of the day. By considering the ever-growing demands of these oils, a number of companies have jumped into the business. Thus, the
innovative and creative
CBD packaging design is the need of the hour. A number of CBD packaging companies are operating in the market that are producing unique and distinct styles. They offer custom CBD packaging that is prepared and designed according to the desires of the clients. These personalized coverings are usually more attractive in their display and tempt the audience to buy the products. It must also be made sure that cheap
CBD oil boxes
are utilized in order to make sure that the net profit of the company remains on the higher side.
Remain ecofriendly:
The oils prepared from CBD can be obtained by users from numerous stores. Their producers also offer free delivery across USA. But they must keep one point in mind, and that is, they must stick to bio-friendly processes. This ecofriendly oil packaging makes sure that the environment is not threatened in any way whatsoever. Moreover, green-conscious consumers are highly inspired by this mechanism.