Custom boxes have become the most preferable packaging solution. A number of companies have switched towards their use due to advanced features. Custom boxes offer a number of value-added benefits to the manufacturer as well as the customers. They are the best way to promote your brand in the marketplace. The size, shape, and design of the box can be customized according to the requirement of the customers. They boost up your sales and play an important role in making your product stand out. Custom packaging allows you to design retail boxes in an innovative way. They have made your packaging much easier with a number of alternates which never existed before. As customers never give a second look to a dull packaging, so custom boxes are the best way to arouse the customer's interest towards your brand. There are numerous other reasons why boxes are preferred for packaging. Some of them are listed below:
•
Promote your Brand:

Whatever type of packaging you choose for your brand, it should be able to promote it among a group of masses. The custom boxes are designed in a creative way to create more awareness about your brand. It makes your products recognizable and different from those of competitors. Whether you use them as product boxes, shipping boxes, retail boxes or food boxes, they play an important role in highlighting your product characteristics. The logo increases the visibility of your products. It acts as the main tool to build your brand in the minds of the customers. Other details about the brand on the packaging make it advertises in an effective way. Thus wherever your packaging goes it speaks for itself. Now you need not to spend hundreds of dollar on advertisement and promotional campaigns. Just design your custom boxes in a professional way and see how it takes your brand to the height of success. Such a tactic improves your brand image and makes you earn good revenue.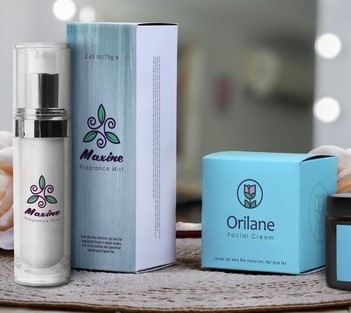 •
Highly Cost-effective:

As compared to other packaging materials, cardboard is highly cost-effective. As it is made from naturally occurring substances so it is readily available. Making cardboard boxes do not require an extensive amount of labor and cost of production. Custom packaging allows you to create perfectly sized boxes according to the dimensions of the product. This reduces the dimensional weight of the packaging thus reducing the shipping charges. A number of manufacturers can take advantage of inventory management and product distribution by using custom boxes. They not only reduce the size of packaging boxes but also keep your products organized during the transition. Now the brands can easily eliminate the use of excess cardboard and packaging material needed to fill a larger sized box. This makes the manufacturers save a lot of cost and resources.
•
Protect the Products:

The custom boxes made up of cardboard are durable enough to provide maximum protection to the items. The high-quality material can save the products from jerks, damages, mishandling or pressure. Moreover, cardboard acts as a moisture-resistant material to reduce the effect of moisture, sunlight, and changes in temperature. It's the reason that cardboard is used for making food boxes, cake boxes, beverage containers and a number of similar packaging products. Its perfect construction can deliver the item in its original condition at customer's doorstep.
•
Ease of Customization to Package Various Products:

One of the main reasons why boxes are preferable for packaging is their ease to customize. They can be easily used to package a variety of products. By undergoing some of the basic changes in size, shape, design, and style of the box you can create a perfect packaging for your brand. No matter whatever type of packaging you want to create, cardboard is flexible as compared to other packaging alternatives. It supports a wide range of printing options. This provides unlimited opportunities to the manufactures to design boxes in an innovative way. You can play with the shape and create pillow boxes, gable boxes, sleeve packaging, window boxes, triangular tube packaging or whatever you like. Thus the use of cardboard boxes is extremely easy to match your requirement.
•
A Great Customer Experience:

Providing an interesting experience to the customers is one of the major concerns of every manufacturer. As compared to other packaging alternatives, custom boxes can be designed in a way to engage the customers in your brand. When the customer opens the box and receives something extraordinary, it builds a long-run relationship towards your brand. Working on minute details of your packaging can help you achieve so. It has been seen that companies pay attention to designing the boxes externally, but the one which succeeds in provide a great internal display stands out. you can design the boxes internal by introducing a color or pattern. This makes it more appealing to your customers. Use inserts for displaying different parts of the product separately. You may enclose the product in a tissue wrap. Using a branded sticker, support cushions, lift racks or packing peanuts can enhance the attractiveness of your packaging. A customized label or a thank you note helps you in getting customer's loyalty.
•
Sustainable Packaging Solution:

With the increase in awareness about environmental sustainability, the businesses, as well as the customers, have become more conscious about eco-friendly packaging. It is the reason that cardboard has become a preferred choice for packaging. According to research statistics, about 70% of the custom cardboard boxes are made from recycled paper product. This not only reduces a huge amount of energy consumption but also saves natural resources from deterioration. Using eco-friendly packaging increases your brand image. It portrays a positive image on the customers that your brand is highly concerned about environmental issues and its sustainability.