Introduction
Cardboard boxes are very well known to be used worldwide for the purpose of delivering shipments. They are an everyday item and they have multiple uses other than shipping items. Cardboard boxes come in various shapes and sizes depending on personal preference and what you need them for. They are also commonly used at homes and in offices for storing items neatly.
Many running businesses and companies use cardboard boxes for packaging their products since they are easily available and cheaper as compared to other materials. Cardboard is highly customizable material, you can fold it, glue it or even tape it. You can also easily print it or even use stick-on sheets for important business information and your company's logos.
The appearance of the box:
First things first, the appearance of the box plays an important role in the business world. When a consumer looks at a product he or she is interested to buy, the first thing they will see will be the packaging of your custom boxes and if the packaging is appealing, you will attract more people towards your products.
When people talk about cardboard boxes one thing comes to mind, an old khaki colored box that is more than boring but that is not true. Since cardboard is a highly customizable material there is so much you can do to you boxes such as printing. You can also target a specific group of audiences just by printing your boxes. For instance, if you are trying to promote your brand a great way to work the magic would be by targeting your female audiences by feminine packagings such as using pink and red colors and vice versa.
Having a wide range of custom printed boxes will not only be appealing to your audiences but it will also show how well of a company/ brand you are all together.
Environmentally friendly factor:
The plastic used to be one of the most used materials for the purpose of shipping and storing things but cardboard boxes have taken over because of its eco-friendly factors. Many customers these days prefer buying things that are environmentally friendly, this is another reason why most companies prefer using eco-friendly packaging for their green-minded customers.
Custom cardboard boxes are made up of recyclable materials including paper, perused cardboard boxes and other cardboard products. They are completely biodegradable, inexpensive and easily available, this is what makes them highly demandable.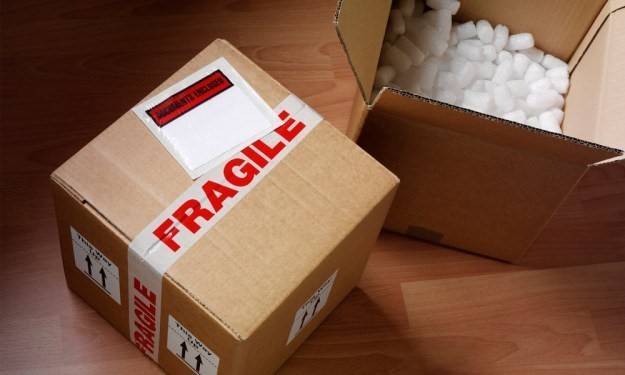 Ready to protect your product:
There is another purpose of using the right cardboard boxes other than attracting your audiences through appealing packaging and that is to protect your products that are inside the box. Let's be honest, no one wants to receive a broken or shattered parcel. So as a manufacturer it's crucial to use the right sized custom cardboard boxes to ensure the safety of your products.
Corrugated cardboard is a good option when you want to ship fragile items, the two built-in layers will completely protect your products.
Different types of cardboard:
There are so many different types of cardboards available on the market these days for many different purposes, here are two of the most common types of cardboard boxes:
Corrugated cardboard:
Corrugated cardboard is known to be one of the most premium types of cardboard. It comes with two built-in layers that make it very durable and trusty. Corrugated cardboard boxes are mostly used for the purpose of shipping fragile items and as well as for gift boxes.
Custom packaging boxes made up of corrugated cardboard are a little more expensive as compared to regular cardboard but they are totally worth it since they will keep your valuable items safe and secure.
Paperboard:
Paperboard is a little on the cheaper side, it is mostly used for toilet rolls and cheap quality cardboard, though it is one of the most used types of cardboard. Online shipping boxes are also made up of paperboard material since it is cheaper and highly recyclable.
Where do you find the best deals?
If you are planning to initiate business, you will need a lot of custom packaging boxes, to begin with. A great way to buy good quality cardboard boxes from "TheCustomBoxes" at cheaper prices will be through wholesale purchase. There are plenty of wholesale out there and there are plenty of perks of buying from them too. Such as, being able to customize and alter your boxes up to your needs. You can change the shape, the size and the color of the box up to your needs. the best option is "ThecustomBoxes" providing every type of custom boxes.
Conclusion
No matter where you live in the world, you will see cardboard boxes from time to time since they are an everyday item. Cardboard boxes have many uses to them but one of the most common uses is for the purpose of shipping and storing things. They are highly biodegradable, cheap, durable and customizable; this is something that makes them highly demanded by customers and running companies.
Feel free to make your cardboard boxes look as unique as possible by experimenting with colors, designs, and patterns.