How To Convey Message through packaging Boxes
There are so many brands in the market, and each one of them has to think about the right strategies to make a mark among people. They spend a lot of time thinking about the quality of the product. The next thing is to plan how to market and communicate messages through their packaging design. Some brands are still not aware that packaging holds great importance in influencing potential buyers. Even if you own a small business, effective custom printed and packaging can make you win many hearts.
Communicating your brand value with design
The
custom printed box
is commonly used to write compelling narrative and ethos from the brand owners. The small business owners usually create and design product boxes, boasting of the authentic voice and true story of their brand. They need to maintain the ethical standards, but often, the brand misses out an opportunity to fully utilize the marketing boxes packaging wisely. Proper messaging should be one of the most critical elements of the labels. The packaging is like a silent salesman and can
enhance
sales in no time.
Lifestyle imagery is becoming the most important for packaging, and many brands are availing of this option. The packaging design will support and build up a successful brand in no time. Conveying your brand's individuality and luxury is essential, and it can be done through the use of UV gloss or metallic foiling. The little touches will make the consumer believe that you care about the quality of the product as well as a packaging design.
It will be great if you can use colors, patterns, and designs on the cardboard packaging boxes wholesale to stand out among the crowd and beat your rivals. The vibrant colors, typography, and graphics will look visually appealing and increase the appeal of a product when it is placed on the shelf. The customized cardboard boxes can hold the product pretty well, and they come in various shapes and sizes too. You can feel at ease as your product will remain safe and free of any damage. You can print the ingredients, expiry, and production date on the food boxes, which will make the customers realize that their food is fresh.
Communicating your brand value with Shipping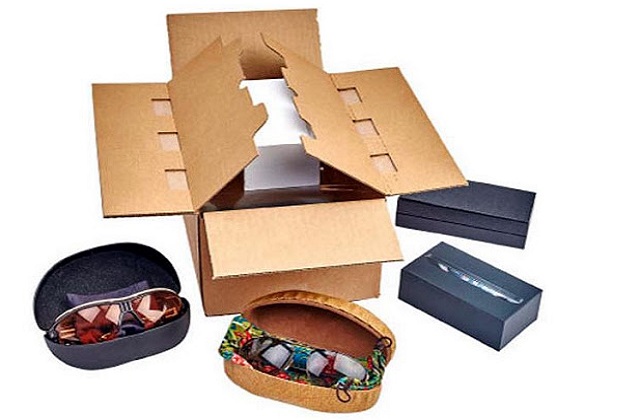 When you use good quality customized shipping boxes and provided the product in the best quality, your customers will be delighted. When you use natural and eco-friendly materials for the boxes, it will further enhance your right image among potential customers. Such things make a long-lasting impression on the mind of customers, and they will frequently purchase from you. You can also give your customers a generous and well-designed return policy so your targeted customers can feel at ease. The new customers won't have any fear of trying out something new when they are given such an excellent option. Custom small boxes and custom round boxes look attractive, and you can use a variety of printing options. The excellent quality packaging design will enhance the appeal of both the product and your brand. It is like a free marketing tool that will always turn out to be helpful. Box Manufacturers Chicago are fulfilling the requirements of their customers and offering good quality boxes in bulk.
What's inside the box matters the most?
The quality of the product is as important as the packaging design and shipping quality. You can print fun messages, return instructions, or hashtags on the carton boxes. It can encourage your costumers to share such things on social media, which will further give your business more recognition. You can use inserts, which is another beautiful way to send out additional messages to your customers. When you send a discount code or a thank you note to your valuable costumers; they will feel that your care.
The mutual feelings of trust will build up a loyal relationship between the brands and the customers. You have to make them feel at ease and solve their issues, so they become closer to you. Banker boxes are another excellent option that can be used to store miniature products. You can add exclusive coupons and rewards for the customers, and they will be pleased to come back for repeat purchases. If you have a modern e-commerce business, packaging will turn out to be more functional. It is an excellent way to communicate your brand's story and build up a good relationship with the customers.