How Packaging Help People to Celebrate Christmas
Christmas is known to be a fantastic day for all the Christians around the world who celebrate the birth of Christ. No matter what state you are the part of, you will witness a special holiday celebration. The family gathering, giving away gifts and good food add more spice to it. All the traditions followed on Christmas brings us closer to our heritage and can be passed on to the new generations. The Christmas boxes are used for sharing gifts, and you will get a sense of identity and belonging. Each state is the USA has its unique ways to celebrate, depending on the weather and other conditions.
In Arkansas, everyone follows the trail of holiday lights while in Connecticut, lantern light tours excite most of the people.
There's no Place like Home for Holidays
We witness all the houses decorated beautifully with Christmas trees while a gathering of family and friends is a must. The stores are decked with holiday products and Santa apparel, which will make the kids very excited. The restaurants come up with unique marketing plans where they offer winter menus, catering services, and promotions of cookies, cakes, and pies while the Christmas box packaging are mostly decorated with Santa themes. The holiday party bookings and gift card sales reach the peak, and the brand owners expect to earn a considerable amount of money.
If you thought you had enough to organize for the festivity of Christmas and holiday season, a new trend is taking over, and this is
Christmas boxes
. You can design it the way you like and pack anything you want. If you're going to give
away unique gifts
, you can order favor boxes that can entice your friends in no time. Exchanging presents in individual gift boxes is considered a token of love while sharing the happiness the deal of this day. The boxes come in a variety of shapes and sizes, and you can fit almost anything in it, be it eatables or other products. Celebrating
Christmas without chocolate
is boring and incomplete, so order some chocolate boxes which are filled with many different types to satisfy your taste buds.
Christmas Customs
Decorating the house with beautiful lights and Christmas trees is something which is not to be missed. You will probably witness the streets of the area gleaming with lights, and the snowfall will add a whimsical touch to the scene. The brand owners use the gable boxes and Christmas theme boxes as they know people will be having them for giving away gifts. Without the sweetness of desserts, you can never make your kids or guests happy. When cakes in boxes arrive at home, you have to make sure they are fresh. The bakery owners are efficiently working during the Christmas season so they can provide the customers with the best of custom food packaging.
Some people like to cook at home, but if you are not a good cook, fear not as there are so many exciting deals offered by restaurants during Christmas that you will be confused about what to order. If unexpected guests arrive, you can order yummy pizza pastries or donuts which come in cookie boxes, macaron boxes, pizza boxes, and donut boxes, ensuring that the food inside is fresh. Gingerbread cookies are very much a part of this festive season, and most people make sure to have some new set of desserts presented to their guests. Some special religious ceremonies are being held in different states, and special church services are provided to people so they can visit any time of the day. People light their candles and pray for their wishes to be fulfilled.
Christmas Gifts: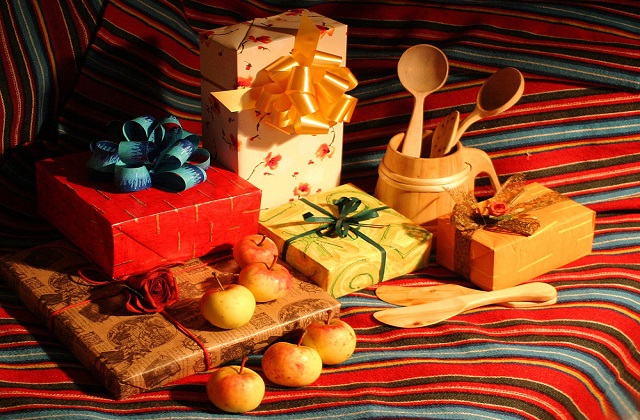 The demand for custom food printed boxes and packaging cardboard boxes is increased during the Christmas season. The brand owners want to make sure that they can make the most of this season by improving their sales. Sometimes the products have to ship to other countries, so they have to make sure the shipping box they use is made of high quality and durable materials.
Many stores start their Christmas campaigns a few months before Christmas, so they pay extra attention to business boxes and packaging. The good thing about these boxes is that they arrive in different shapes, sizes, and colors.