How digital printing changing the face of packaging
The miracles of packaging are not hidden from the world but every packaging is not an effective packaging that is expected to make its mark among the customers.
Along with the other factors, printing is one of the most important factors that determine the quality of custom product packaging.
Starting from the imprinting on the clay, printing has been revolutionized to the most advanced techniques and technologies like inkjet, screen, and laser printing but digital printing is the one that has been proven the game-changer.
Digital Printing
Digital printing is a process that involves the printing of images directly onto the variety of media substrates like fabrics, paper stock, synthetics, and canvas etc.
Digital printing does not require printing plates for the transfer of the image to the material.
Benefits of digital printing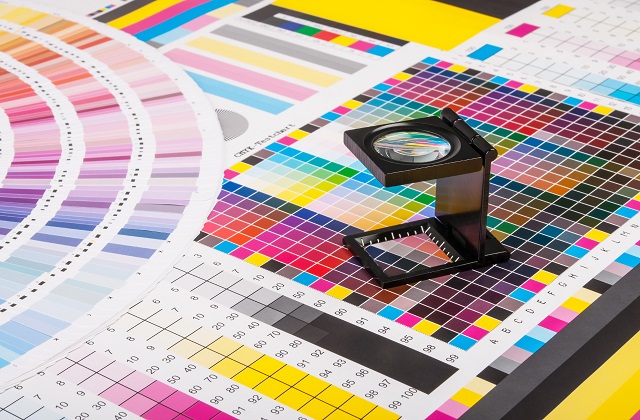 Digital printing technology is evolving with the passage of time because of the benefits it has to offer to the customers and the companies, such as;
Quality
Variable data printing
Cost-effective
Quick process
Branding!
It is an identity that companies need to get recognized and create a difference in the market among other similar brands and
custom packaging boxes with logo
is the way to go. It gives customers a
better understanding
of who you are just like getting to know
a person
becomes easy if we know their name.
Digital printing gives the best printing options to the companies where they can get their logo in the color and typography of their choice.
Printing for everyone!
It does not matter if you are running a small business or a large firm custom packaging helps in recognition of the brand and who does not want attractive boxes for their products.
Advancement in the packaging industry has increased the competition to stay up to the mark with the appearance of the packaging. Custom packaging for small business is more important as they need exposure to reach the target audience.
Everlasting impression
There is no better way to make an everlasting impression than creating packaging that showcases the full potential of the brand, which regular boxes are incapable of doing. Combination of different customization techniques along with digital printing you can create some amazing product packaging boxes that are matchless in their aesthetic appeal.
It allows you to represent your product and the brand in a better way with designs that are related to your company and the product you are using if for.
Premium colors
Have you ever thought of getting luxury with printing?
Well, digital printing has made it possible to attain the highest quality with the printing.
Color box packaging was not available a few years ago, at least in the form that it is today, premium and pigmented. Latest printing technology gives bright, vibrant, and accurate colors for printing that enhances the quality of the boxes, unlike dull prints that decrease the quality significantly.
Quick and easy
Custom packaging was not easily achievable because there were no proper and effective means to get the prints that are worth something. Evolution of printing technology has given the companies amazing opportunities create a difference most easily and quickly possible.
Digital printing takes less time and effort to print, unlike other printing techniques which makes it easy and feasible for everyone to get their custom product packaging that represents them out there.
Variety of materials
The most amazing thing about this printing technique is that it does not limit you to one particular material for printing. Where it was impossible to get cheap custom boxes in desired designs, shapes and sizes digital printing has made it possible to get the desired prints on a variety of material like paper, cardboard, fabric, synthetic, or canvas that fulfill all the packaging and marketing materials.
You can create packaging from beauty product boxes to pharmaceutical, food, clothes, and other packaging boxes without any hassle.
Cost-effective
Every luxury does not come with a great price just like digital printing. There are a lot of companies that offer wholesale product packaging. They offer full control over the packaging boxes from the choice of material to the shapes, sizes, and print designs.
Quality matters in determining the fate of the product and the brand as it is the only thing about the product that a customer sees and high end, dense colors, prints, designs, and information gives a more professional and premium look. The wisest choice is to get product boxes wholesale as they are as durable, sustainable, and attractive as any other alternative expensive packaging boxes.