Short-run packaging is a process to manufacture small quantities of boxes at one time. This is a cost-effective way to check the response of the customers. Short-run packaging is gaining a lot of popularity as the product packaging is ideal for small businesses. The packaging allows your products to stay protected and safe from damage. Unique and attractive custom boxes can allow the brands to catch the customers' attention and increase their sales significantly. The packaging is also cost-effective and is perfect for small business owners because they cannot invest a huge amount of money on the packaging. Packaging plays an important role in sales, and it goes through trial and error before you finalize your packaging. It is best for small business owners to consider short-run packaging for their products because that can allow them to test the waters. Let's look at some of the benefits of short-run packaging and how it has helped small businesses.
Costs Less than Ordering Bulk Packaging
Short-run packaging allows you to manufacture cheap custom boxes, and this can be beneficial for small businesses. The boxes are affordable, but that doesn't mean that they are of low quality. Boxes.com provides you ideal packaging if you are considering making an impression on your customers and are also looking for a cost-effective packaging solution. For small businesses, it is suitable to order just the packaging boxes that are required. You don't have to pay extra amount and order in bulk because you are uncertain about the sales and don't know the turnover. Short-run packaging can help save your budget and help you enhance your business in the long run. Each cent you spend in your business counts and you shouldn't spend on excess packaging if you don't need it.
Makes Inventory manageable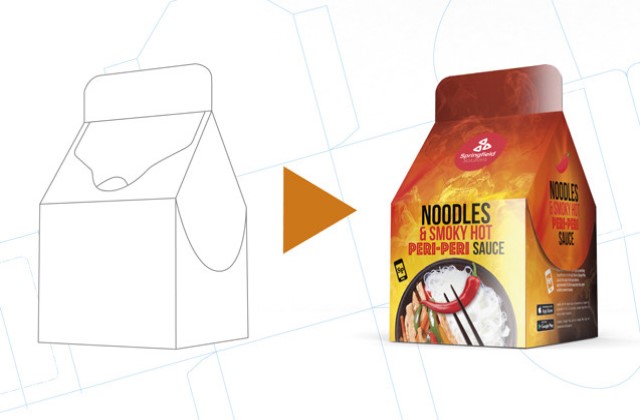 The custom printing packaging allows you to get custom made designs that are perfect for selling your goods for special occasions. You don't have to stuff your inventory with boxes that you might not be able to use. It is uncertain that what will happen to the economy in the coming months, and it is not a good idea to store boxes in your inventory that you might not be able to use in the future. If you want to design custom boxes for special events like Valentine's Day, you can order them in fewer numbers and shouldn't stock up unnecessary packaging boxes because that would be a waste of money. The inventory gets stalked up with unnecessary product boxes, and you can stock more things that you need.
Flexibility for customized packaging
Every small and large business wants a customized packaging solution for their products. Short-run packaging is the best way to get the freedom of personalizing your products. You order your packaging boxes in small quantities in short-run packaging, making it possible for you to explore creative and unique designs. You can change the boxes' design and style later when you are ready to order the next set of boxes. If you always want to find answers to questions like Packaging companies near me,we are happy to inform you that many great packaging companies manufacture customized packaging. The companies make sure that they create packaging that is suitable for your product. Short-run packaging can help you test the packaging design and then easily change it to another if it fails in the market. The flexibility in customized packaging has helped much small business to excel and earn a lot of profit. This is the reason why many big brands are also considering short run packaging for their special promotions.
Helps with promotions
The printing box can help in promoting and marketing your brand in a great way. One of the best advantages of short-run packaging allows you to try out various kind of packaging for product promotions and sales. Each time you plan to launch a new product, you can experiment with a new design. You can purchase the customized packaging according to your needs, and you can easily scale down your order without any hassle. You don't want to order more than you need because you don't know the customers' responses. The promotional activities can be done efficiently because the boxes are customized using various new and unique designs.
Provides a faster turn around
Every brand wants a faster turnaround for their business, so they are always interested in knowing about the manufacturers near me.The small business is looking for box manufacturers that can allow them to order boxes in small quantities. Not all businesses want to order in bulk, which is why short-run packaging is getting attention. With short-run packaging, you can place last minute orders because you know that your box manufacturer is prepared to deliver your packaging boxes in a short period. Your order is handling efficiently and quickly, and in this way, you can efficiently promote your products. This helps the companies get a faster turnaround and profit and minimizes wasting their money on unnecessary packaging.