Cardboard is Becoming Winning Choice for Retailers
Cardboard is the most extensively used material for packaging. It has occupied a special place in the retail sector over the last few decades. Cardboard boxes have become the preferred choice industry-wide. The main reason for their acceptance is their exceptional features. Whether you are a startup or running your business from years, cardboard is used to make several types of product boxes. The packaging is durable enough to be used for shipping, storage, and transition. Moreover, cardboard boxes can go unlimited options of customization to meet customers' requirements. Here we are going to highlight some of the main reasons why cardboard is becoming the winning choice for retailers.
Advertise Your Brand:
These custom printed cardboard boxes are the perfect way to advertise your brand in the marketplace. Get them printed with the brand's name, logo, tagline and other details to make them more recognizable. As retail packaging is usually put on the display, therefore it should be
designed perfectly
to reflect your brand values. Let us take the example of these clothing gift boxes wholesale. The manufacturer has designed dress shirt packaging attractively by highlighting its brand name.
High-quality cardboard
is used for its manufacturing. The design is kept minimalistic to make it more appealing for the customers. Such shirt gift boxes are the perfect choice of retailers.
Protective Packaging:
When it comes to cardboard packaging, it is one of the most durable and protective options. As retailers have to take the goods from the manufacturers and deliver them to the consumers, so he can't compromise on the quality of the material. Cardboard is highly durable and sturdy enough to withstand pressure. Auto lock boxes are one of the most protective packaging. A carton box can easily go through long-distance transport and tough handling. Its structurally stable design provides superior cushioning for any product. For example in the case of fragile content, like glass items, and electronics, etc, Kraft paper boxes wholesale are made more robust by increasing their thickness. The material is highly tear-resistant, it is the reason that it is used to make personalized suitcase box, custom jewelry boxes wholesale, and various other types of display box packaging. Moreover, cardboard also protects the food items against moisture and keeps them away from spoilage.
Cost-Effective and Sustainable:
Cost is one of the biggest concerns for manufacturers and retailers. Due to its affordable nature, cardboard is becoming a winning choice across industry. It is the least expensive option available for the packing of products. The reason is the low cost of labor and equipment required for its production. Moreover, cardboard is very lightweight. This helps in keeping is shipping cost low. When it comes to sustainability, the material is 100% recyclable. By recycling 1 ton of cardboard you can save a large amount of money and resources. Sustainability not only benefits the manufacturers but also the retailers by increasing the demand for the product. Let us take the example of following tie box gift. Although the manufacturer has several bow tie packaging ideas but he selected the use of eco-friendly Kraft boxes due to cost-effective and sustainable nature. The idea helps to attract hundreds of customers who want to play their part in saving the planet.
Highly Customizable: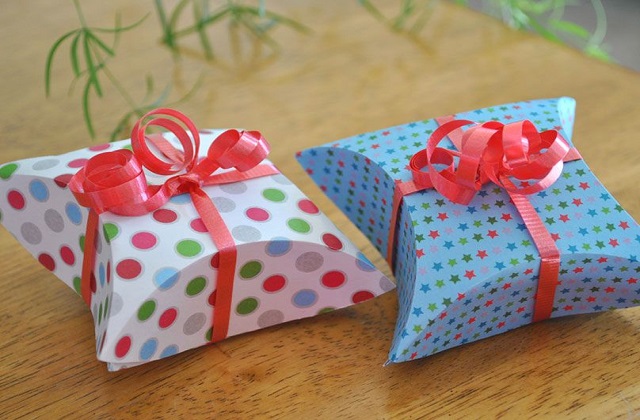 There are different features which make cardboard more unique than other types of packaging. The boxes are highly adaptive and easy to customize. They can be designed in any shape, size, and style. It's your choice whether you go for a triangle shaped box or round boxes. Just analyze the features of your product and create a packaging accordingly. Thus, the manufacturers have unlimited opportunities to innovatively design their product packaging. Die cut boxes are becoming the preferred choice of retailers. Gift pillow boxes are ruling the industry for years. Favor boxes are widely used to package an array of products. Whether its apparel, cosmetics, books, machinery, shoes or other small accessories, these cardboard boxes are perfect for almost every item which comes to your mind.
Gives a Perfect Display:
Cardboard boxes have good printing and graphics capabilities. They can use different color pallets and support a wide range of printing techniques. The most common ones are digital and offset printing. The circle die cut printing is also becoming popular with time. All these techniques give them a perfect display. Lamination and finishing techniques enhance their grace a step further. The options include embossing, debossing, spot UV, aqueous coating, gloss and matte finish. Gold favor boxes wholesale are designed by using metallic stamping. These coatings increase the shelf life of cardboard boxes and protect them from atmospheric effects. All these characteristics have made cardboard a winning choice for retailers. Just be innovative in what you design and see where your creativity takes you.