Beautifully Packed Food Items Consequences
In the marketing world, a famous saying quotes that people eat with their eyes. Food items packed in a beautiful food packaging makes people want to consume it. It also makes them believe that it tastes good. This shows that marketing your food with the right kind of packaging is essential. Getting a packaging that is memorable for the client and presents the food item in a fancy way can change perceptions of people in a significant way.
This could help a business increase its sales a great deal. A portion of food packed in attractive custom printed boxes can keep the consumers coming back again and again.
Charming and Attractive colored packaging increase sales:
Most brands that have high sales have package boxes made with attractive and sparkling colors. But then there are food items that have Custom Boxes Packaging in light colors. The color of the packaging depends on the food item packed inside. If the targeted buyers are younger, dark and bright colors are used, and if the food item is made for older people, the packaging is mostly in elegant and light colors. For many years companies in the food business have researched packaging colors that would be most suitable for their brand. Yellow represents joy and energy; Pink indicates beauty and charm; blue represents power, and red suggests passion and love. Color box packaging is essential for a company to keep in mind because this strategy can make or break their business. It is one of the deciding factors of the consumer's purchase.
Packaging must be durable:
Packaging Box Manufacturers need to make sure that the food item packed inside the custom boxes stays safe until it reaches the consumer. The primary use of the packaging is to get the food item delivered safely to the store and then to the consumer. The custom food boxes should be made with a good and sturdy material so that it can be placed at a store without getting damaged and then at the consumer's shelf or refrigerator. Custom gift card boxes are often made of cardboard or Kraft material because the dessert items like cakes and pastries are susceptible, and they can get spoiled with even a slight touch.
Such kind of Carton boxes helping in preserving the taste and structure of the dessert items. Good packaging design helps the manufacturers to entice the customer and make him come to the brand's outlet again and again. Food packaging is important because of many reasons. If your soup arrives at you cold or if your sushi is cold, your mood is spoiled, and you don't feel like consuming them. Excellent packages can also safe food items from getting contaminated. So getting a package that is eco-friendly and sustainable is the best option for any business.
Attractive and robust design equals trust: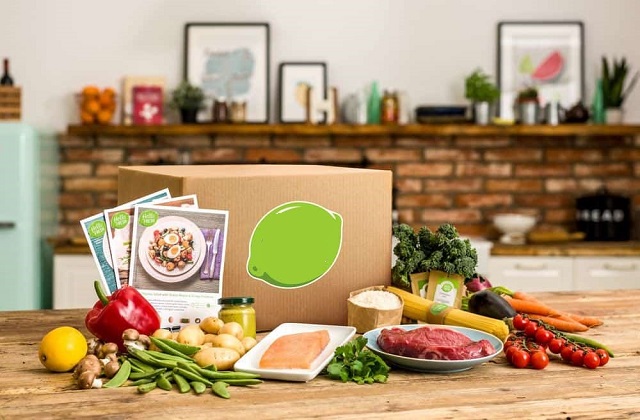 A lot of people indeed purchase things they find attractive. If you choose a good design for the packing of your food items, it can describe the story of your brand successfully. You can educate people about how the product is made, how healthy it is, or even write compelling narratives that chronicle the journey of the product from the farm to their table. It will help the customers connect with you and will solidify the wholesome nature of the product. When costumers find your food product organic and healthy, a feeling of trust will develop, and it will help you gain a loyal customer base.
As a result, the profits will also increase. The brand of apple has been successful in delivering the best for its customers, and looking at the methods and following their footsteps can be proved quite fruitful for new business owners. You can also use custom made shipping boxes for delivery of your products from one place to the other.
Packaging that makes an impact:
If you have made up your mind that you are going to invest in designing a package, make sure it stands out among the crowd. An exceptional packaging can create a good reputation and brand value among customers. Spend some time in finding out your targeted customers; get to know their likes, dislikes, or ideas, and benefits vital to them. You can even pick an excellent graphic design and create a logo of your company or brand on the custom boxes. Be descriptive in telling about the ingredients and labels used on your product packaging.
Customers will be more inclined towards buying your product if they understand what it is about. Confusing description of your brand or product can create a feeling of distrust. Suppose you are selling a fruit candy packet that has a total of 5 flavors, and your packaging boxes has the design of those exact five flavors. Mutual feelings of trust will start to build up if you are right to your customers. You can also take the services of functional printing and packaging companies.
The importance of food packaging:
Right custom packaging boxes can give a lot of benefits. It protects the food from getting contaminated or cold. When the food arrives fresh to your customers, they are more inclined towards your brand. If you are delivering a quality experience for your customers, they will prefer you over other brands.
Food packaging can be done with a variety of materials, depending on what's suitable for your product. Be it Custom boxes, Cardboards,
custom printed boxes
, carton boxes, custom size cardboard box, or paper bags. If you are into the food delivery business, make sure to look into all the details about how far the food is going to travel or at what temperature it needs to be delivered. Using a packaging that fulfills the demands of your food product is a wise idea altogether and an
excellent way
to win customers.